! Versión inglesa por el momento !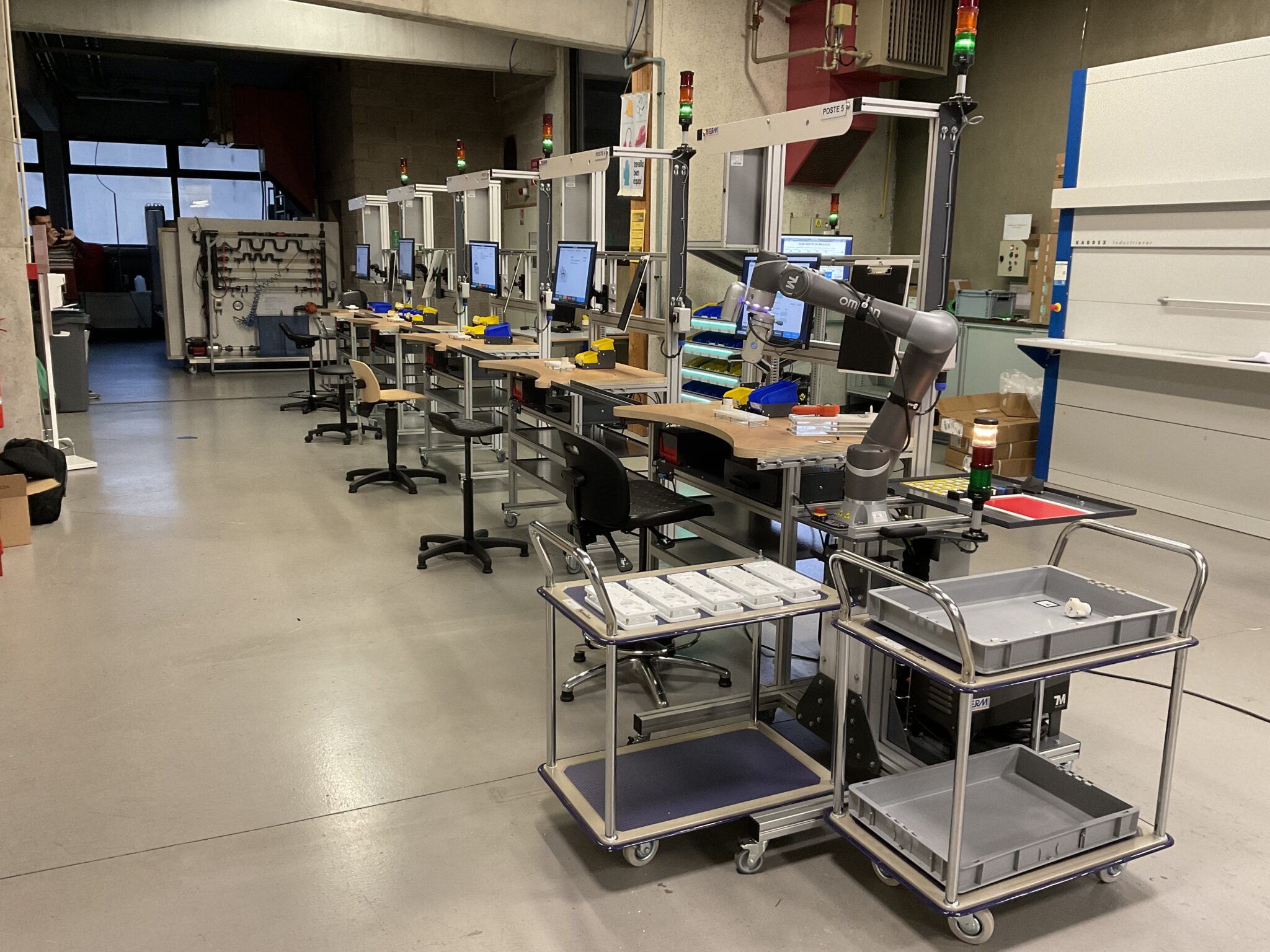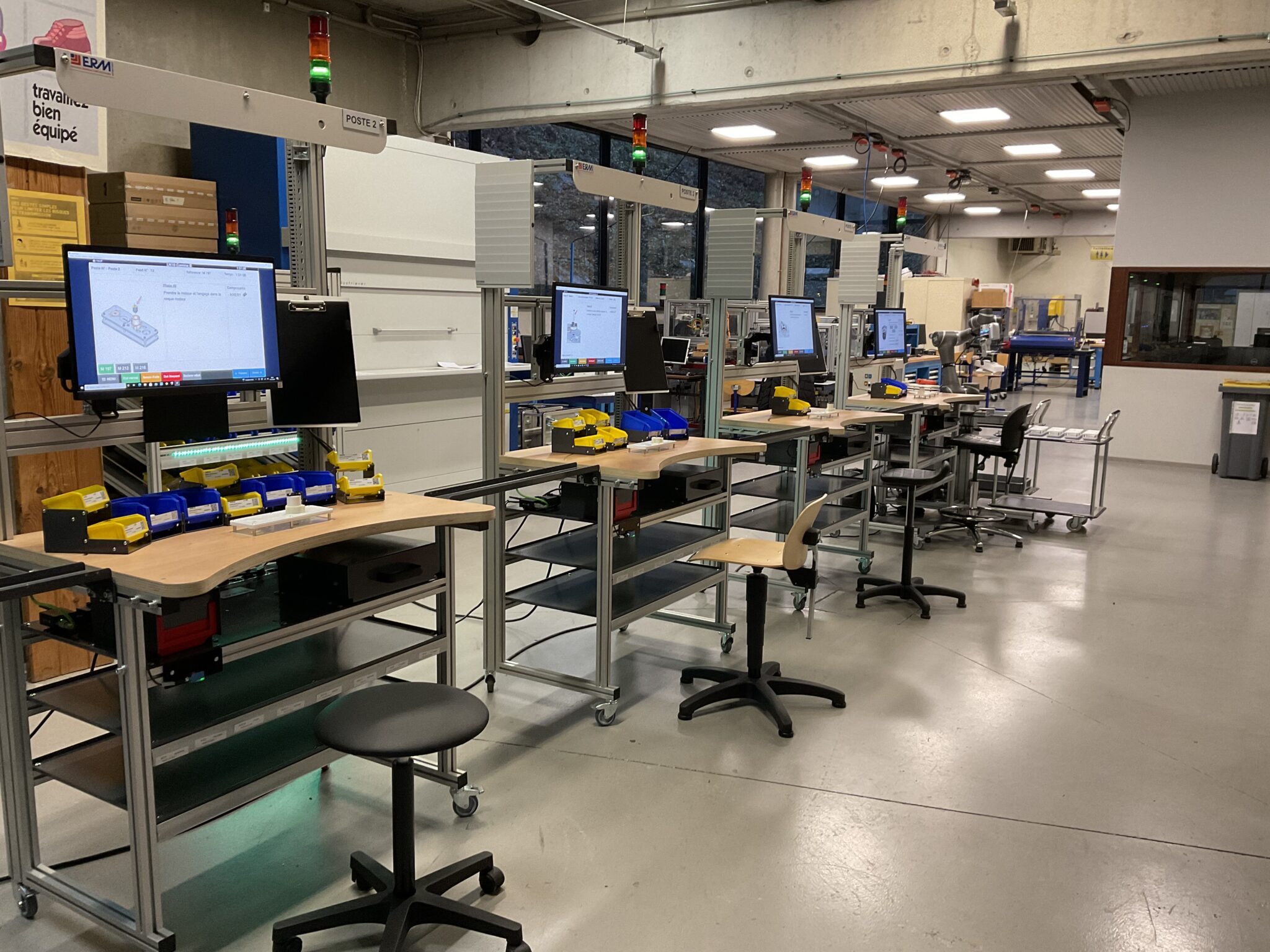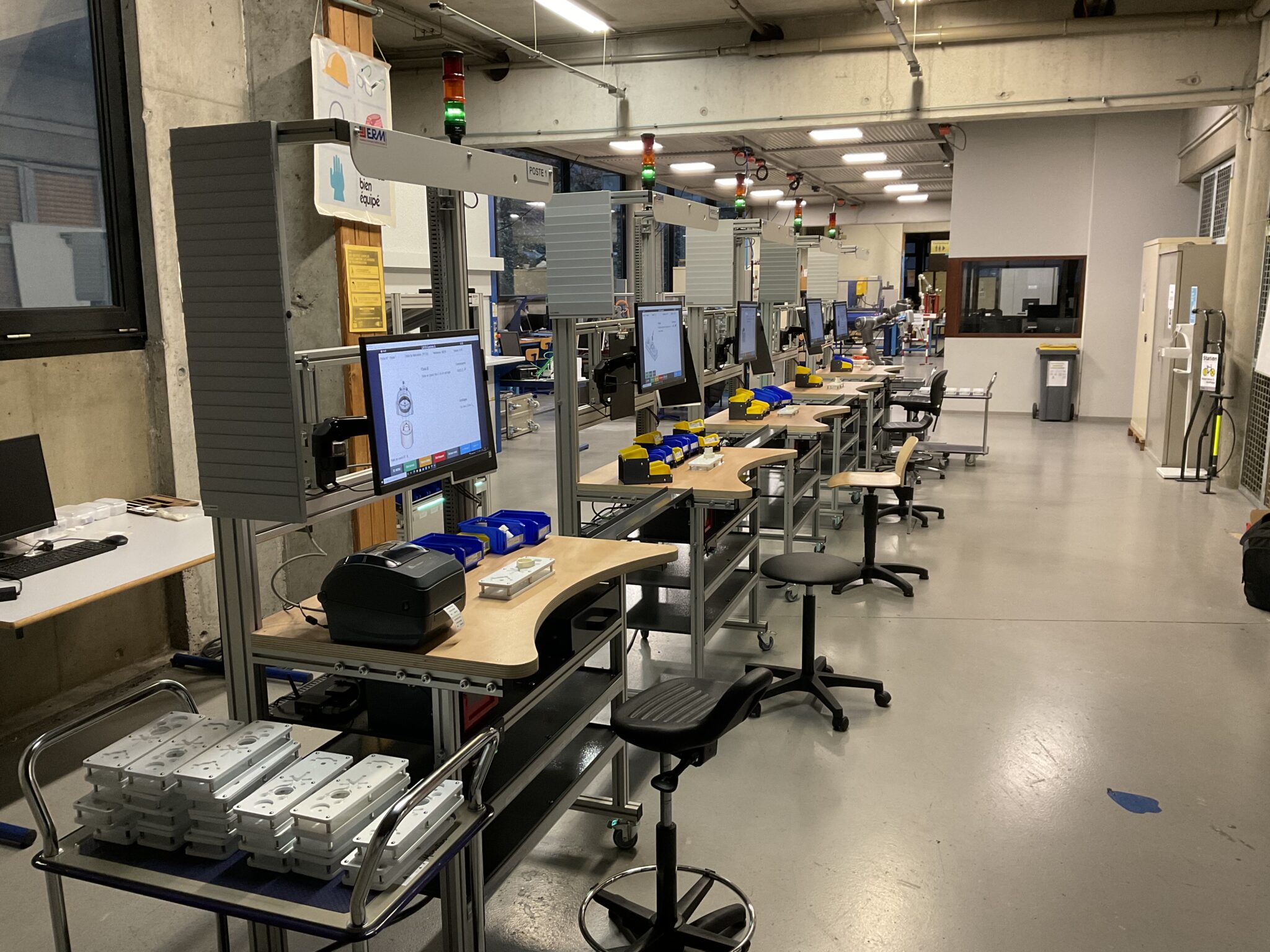 Didactic assembly line for learning Operational Excellence methodologies (Lean Six-Sigma)
The Didactic Factory teams have installed an ErmaLean line at the IUT Hubert Curien in Epinal. This didactic line enables learners to be confronted with realistic industrial situations. In this way, they will be able to master today's production tools and meet tomorrow's technical and technological challenges.
Composition of the ErmaLean line
The ErmaLean training system contains 5 progressive manual assembly stations and a raw materials storage magazine. The line operates in different ways, such as in a straight line, in an L-shape or in a U-shape.
The assembly stations and the storage magazine can be used in a basic version with paper display systems or in a «Lean» version with a touch screen allowing the operator to follow the instructions step by step.
A number of activities are available, such as creating and improving ranges in the Tulip Manufacturing Assistance software, highlighting the impact of balancing workstations, measuring, analysing and developing the flows used, putting Kaizen tools into practice, etc.
An educational approach designed by an expert Lean Six Sigma consultant is associated with the ErmaLean line.
ErmaLean is designed for production students (Bac Pro PLP, BTS MS, IUT QLIO, IUT GMP, Universities and Engineering Schools), but also for continuing education.